Refining our services through segmentalized warehousing functions
At Alps Logistics, we aim to offer warehouse operations more sophisticated than those offered by any other provider. To this end, we have segmentalized our warehousing functions and worked on achieving streamlining and advancements in each segment. Here, we introduce one segment that's held in particularly high regard by many of our customers: the unique line-up of services we call Cargo Handling and Distribution Processing.
Alps Logistics' matchlessly fine-tuned response to customer needs
From piece picking to lot number management and kitted delivery
At the core of Alps Logistics' finely-tuned warehouse operations is knowledge and know-how capturing the Logistics Individuality unique to each and every monozukuri (manufacturing) process. We carry out our operations having applied this knowledge and know-how to ACCS, our exclusive warehouse management system. To date, we have worked with more than 1,900 companies in Japan and have handled some 9,000 different types of electronic components alone. We are aware of more than 100 distinct cargo handling needs and over 250 distribution processing needs; these are the elements that make up Logistics Individuality. By combining these different elements we are able to offer a fully tailored response to individual customer needs. As demand grows for ever-faster monozukuri (manufacturing), manufacturers are implementing various measures to increase productivity and reduce lead times, one of which is that assembly manufacturers have increasingly strict delivery specifications. Through our cargo handling and distribution processing solutions, we can build frameworks to ensure hassle-free cargo handling that works for assembly manufacturers. Our solutions are ideal for customers looking to optimize their supply chains through improvements in warehousing quality.
Alps Logistics' finely-tuned warehouse operations
Exclusive services to answer to customer needs
Piece pick/spit shipment
It is often the case that logistics companies only offer warehousing services in pallet units only. With precision machinery, however, many of the components are small and fundamentally unsuited to a pallet delivery based approach.
Alps Logistics has been handling electronic component logistics for more than half a century, so we're able to work with cargo that requires assortment and division. If the cargo is packaged in small boxes, we'll first open them and split the contents. For example, we control components such as semiconductors by lot number and date code, through a Piece Control system that works on a first-in, first-out basis. We can also handle specific labeling requirements and the transfer of items into returnable boxes.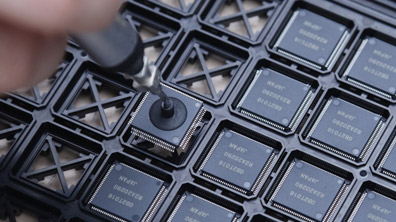 Kitted delivery tailored to production lines
Alps Logistics can also handle kitted delivery, tailored to individual production lines in accordance with product plan and BOM (Bill of Materials), by assorting the cargo entrusted to us in a manner similar to Piece Control. "The assembly manufacturer only needs a low volume delivery, so you'd need to break down a box of 50 units". We are happy to take care of this sort of low volume freight and our services are highly regarded by suppliers who are expected to realize high-mix, high-frequency component logistics on a Just In Time Delivery basis. We can support Just-In-Time Production by synchronizing component supply and production lines in accordance with production schedules.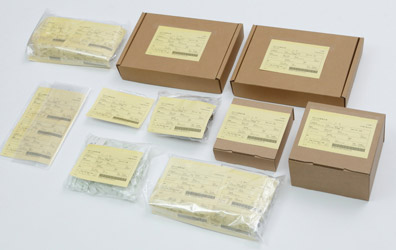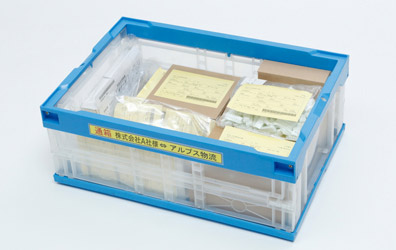 Compatibility with the kanban system for auto component freight
Each delivery destination has its own rules or individualities in terms of label type (format, information required) and positioning. One good example of this is the requirements of the kanban system used in logistics for electronic components for automotive.
The kanban system is a highly effective system for achieving time-sensitive production control and is based on the use of cards called kanban (literally meaning signboard) which provide such information as parts number and quantity. The system operates under strict specifications so not every logistics provider is able to work with it. Here at Alps Logistics, we use our unique ACCS warehouse management system to achieve compliance with the kanban system. ACCS enables us to compare the data that the delivery destination requires on the kanban card with the shipping instructions issued by the customer, and to repack the cargo to returnable containers for delivery. We can also operate as a vendor-managed inventory (VMI) warehouse working on a Just In Time Delivery basis. What's more, we can link up with the kanban systems operated by automotive component manufacturers in order to issue kanban cards as required.
In addition to the kanban system, we can offer support to reduce customer burden by adapting to the requirements of delivery destinations across multiple industries, be they based on lot number control, delivery notes, or labeling.
Alps Logistics' unique distribution processing (examples)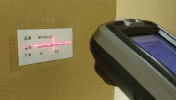 Character recognition
Scanner checks
Barcode systems linked up with information systems. Work is streamlined and accuracy improved through both visual checks and the use of OCR (Optical character recognition) scanners.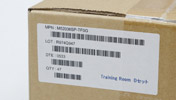 Lot number and
date code management
We have established a robust system to ensure first-in, first-out shipment based on lot number control.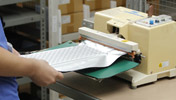 Spiltting, degassing
and vacuum packing
In case of piece pick/split shipment, we offer degassed and vacuum repacking to keep proper storage environment.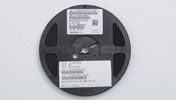 Labelling such
as C3 label
We can prepare and attach standardized labels, such as the Japan Electronics and Information Technology Industries Association (JEITA) standardized C3 label.
Alps Logistics' operational inspection service
No-one wants to deliver products with quality issues, and it would be ideal if inspections could be carried out without interrupting the flow of goods. Indeed, when inspections are made part of the production process, it can be hard to improve production efficiency. At Alps Logistics, we listened to these concerns and in response developed an inbound inspection service for finished products arriving at our warehouses. We work with the customer to draw up an inspection checklist to ensure we are meeting the inspection quality required by the customer. Our inbound inspection customers include manufacturers of audio equipment and health appliances. Please get in touch to discuss your requirements.