Advanced electronic component logistics in a world-leader in the electronics industry
As a global center for the electronics industry, Korea is home to many world-leading manufacturers. It is also one of the world's largest import/export cargo hubs. Alps Logistics has established logistics centers across Korea to support the optimization of delicate warehousing operations for semiconductors and electronic components, as well as that of international supply chains.
Optimal logistics across the whole of Korea
A logistics network optimized to Korea
Alps Logistics is particularly adept at warehouse operations characterized by complexity and precision. The same goes in Korea. We offer a high quality warehousing service based on the Logistics Individuality unique to every semiconductor and electronic component. In Korea, few logistics companies have warehouses suitable for electronic components. We are well renowned as a subcontractor for companies looking to outsource their warehousing functions for electronics components, thanks to our extensive logistics know-how and expertise.
We have warehouses in all major domestic centers, from Incheon, Korea's gateway to the skies boasting the greatest cargo handling volume in the world, to Busan, a port attracting increasing attention as a mega-hub for East Asia, to Osan in Gyeonggi-do, a center for world-leading manufacturers of semiconductors and electronic components. We have also established a comprehensive logistic network, both throughout Korea and for import and export cargo.
Our logistics network and centers
Compatible with semiconductor equipments, refrigeration, freezing and beyond
In Korea, Alps Logistics is not just about the logistics of electronic components.
Take the example of a manufacturer of semiconductor manufacturing equipment. This customer wanted to be able to guarantee the stable operation of their production line and a seamless response in the event of any equipment issues. To achieve this, Alps Logistics stores equipment-related parts for the customer in its warehouses and has a system in place for the 24-hour, 365-day delivery of those parts to the customer's plant.
What's more, Alps Logistics; warehouses in Incheon have refrigeration and freezer capabilities, meaning we can also handle food and perishable items.
Handling global shipment from Korea
Air and ocean freight offering distinct cost advantages
Alps Logistics holds all necessary licenses for international forwarding and is able to handle both ocean and air cargo on our own operation. We are recognized as an Authorized Economic Operator (AEO) at both Incheon International Airport and the Port of Busan, which translates to reduced customs inspection rates and post-entry for customs. We also hold International Air Transport Association (IATA) accreditation for air cargo, and hold a Non-Vessel Operating Common Carrier (NVOCC) license for ocean freight. Being able to agree contracts directly with airlines and shipping companies, with no reliance on agencies, allows us to offer attractive costs for our air and ocean freight services.
We have made full use of our local subsidiaries and agencies overseas to build an impressive portfolio of success in air and ocean freight to Asia and Europe. Our experience in air freight to Europe is particularly strong, and for ocean freight bound for North America we are able to handle the Automated Manifest System (AMS) in-house, meaning further workload savings for our customers.
Door-to-door logistics, from Korea across the world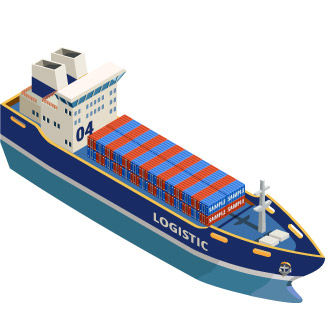 Ocean exports
Achieve freight cost reductions!
In-house compatibility with AMS for North America-bound freight!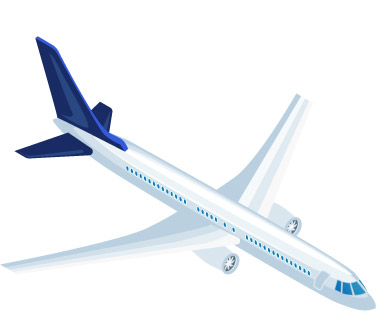 Air exports
Achieve freight cost reductions!
Expert in Europe-bound freight!
Japan-bound ferries for Just in Time Delivery
Korea is the closest international neighbor to the islands of Japan. Seen from a global perspective, the distance between the two countries is insignificant, making cross-border Just in Time Delivery a reality. At Alps Logistics, we achieve this through our Japan-bound ferry service.
These ferries enable freight to be shipped from the Port of Busan to either Shimonoseki or Osaka Port. They also offer two distinct advantages. The first is the reduction of cargo damage risk: the impact when unloading containers from ferries is significantly less than when unloading from ocean container ships, enabling us to keep the damage risk at a minimum. The second is shortened lead times. The scheduled arrivals and shipping outs made possible by our ferry service are why Alps Logistics can offer a service no less speedy than air freight, while keeping costs down to around half those of air freight. We can also offer combined transportation services, with rail and truck options, upon arrival in Japan.
Choose Alps Logistics for bonded warehouses in Korea
Incheon warehouse with FTZ advantages
Alps Logistics operates multiple warehouses with bonded functions inside Korea, in such locations as Osan and Gwangju. Warehouses with bonded functions can be used to store foreign cargo as goods in bond and for transshipping and distribution processing.
Among these warehouses, we particularly recommend our Incheon warehouse for Japanese companies considering starting operations in Korea. Incheon is a global interchange for air cargo and is a designated free trade zone (FTZ). By using the use/consumption declaration system, it is possible to store and split goods to ship in bond for extended periods. Since there is no time limit on bonded cargo, it is possible to control shipment volumes from within Alps Logistics' Korean warehouses, while customs duty and VAT are deferred. What's more, no duty or VAT are applied to cargo subjected to destruction processing. These systems can be operated as non-resident inventories, so even Japanese manufacturers and trading companies with no local subsidiary in Korea can enjoy these advantages.
Alps Logistics also offers a purchasing services that can be managed coherently, from door to door, starting with materials procurement right through warehousing, transportation, and import and export. It's also possible for operate our Incheon warehouse to function as a stock and delivery center for VMI warehouse. Please talk to us about your needs.
Taking advantage of bonded operations in FTZ
Since there is no time limit on bonded cargo, long-term storage is possible with both customs duties and VAT deferred for that time
No customs duties applied in the event of destruction processing
Non-resident inventory use possible even for customers with no local subsidiary in Korea